About Us
30+ years:
Since 1981, Ramus Information Systems Limited has served numerous MNC and SME clients with accounting and trading solutions for over 30 years. We are a leading system solution developer in Hong Kong with proven solutions and long track record.
The Ups and Downs:
We have experienced, together with our customers, the rise and fall of the business and industries as well as the economy ups and downs. We are glad that we are still servicing our customers today and continue to help them to further grow their business and become even more successful.
Reliable Solutions and Services for Continuous Success:
We see providing most reliable solutions and professional services to our clients and deliver to them the best results are most important. We believe these are crucial to ensure the continuous success of our customers and ourselves.
Management Board

Ir. Charles Cheung

FCPA, FCCA, MHKIE, RPE (INF)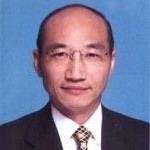 Ir. Charles Cheung, a Fellow Member of the Hong Kong Institute of Certified Public Accountants and Registered Professional Engineer in information Discipline, is a well recognized expert on I.T. Technologies and Corporate Governance with over 25 years of deep experience in Business Process Management, I.T. Project Management, Business and Technology Audits and Consultancy. Over the years, he has served over a hundred companies from over a dozen different industries. He has been working closely with Messrs
Tang and Fok Certified Public Accountants
firm and some leading solutions providers as a principal consultant in the areas he specializes in.
Services to Community

Name of Organisation
Kind of Service
Date of Service
Scouts Association of Hong Kong
- Internal Audit Committee
Chairman
2003 - 2011
Scouts Association of Hong Kong
- Internal Audit Committee

Member
2000 - 2003
Services to Universities and Tertiary Institutions

| | | |
| --- | --- | --- |
| Hong Kong University | - | School of Professional and Continuous Education and The Cyberport Institute of Hong Kong |
| 2008 | | Postgraduate Diploma in IT and Postgraduates Diploma in IT (Project Management) Courses Academic Committee External Member |
| 2006 íV 2010 | | Postgraduate Diploma IT Courses Advisory Committee Member |
| City University of Hong Kong | - | Division of Computer Studies |
| 2002 íV 2010 | | Divisional Advisory Committee Member |
| Caritas Francis Hsu College | - | Department of Computer Science |
| 2002 íV present | | Higher Diploma Courses Advisor |
Services to Professional Institutions

Name of Institution
Kind of Service
Date of Service
British Computer Society,
Hong Kong Section
Hon. Secretary
1989 - 1991
British Computer Society,
Hong Kong Section
Chairman
1991 - 1992
British Computer Society,
Hong Kong Section
Professional Development Director
1992 - 1994
Academic Advisory Committee -
BSc in Computing and Information Systems jointly organised by the University of London and the University of Hong Kong
Member
1993 - 1994
British Computer Society
- Professional Review Interview Panel in Hong Kong
Professional Review Panelist of BCS, U. K.
1993 - 2005
The Hong Kong Institution of Engineers
Professional Assessment Assessor
2004 íV 2005
The Hong Kong Institution of Engineers
Accreditation Team Member
2004 - Present
ccheung@ramus.com.hk
Mr. Justein Wong

BA, FICB, BBS, MBE, JP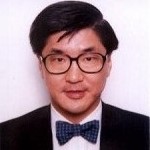 Mr. Justein C. Wong BBS MBE JP has been an Independent Non Executive Director of Wang On Group Ltd.(1222) since November 1993.
Mr. Wong is currently an Executive Councillor of N.T. Heung Yee Kuk, a member of Council on Professional Conduct in Education. He served as the Chairman of Quality Education Fund Assessment and Monitoring Committee, a member of the Legal Aid Services Council, Energy Advisory Committee, Shatin District Council, the Advisory Committee Against Narcotics and other government advisory bodies. He is an Observer of The Independent Police Complaints Council and Advisor to Pok Oi Hospital.
Mr. Wong is an Awardee of The Ten Oustanding Young Persons' Selection in 1986. He is a Fellow of Institute of Canadian Bankers.
Mr. Wong holds a Bachelor degree in Commerce and Computing Science from Simon Fraser University, Canada.
justeinwong@yahoo.com
Mr. Gary Ling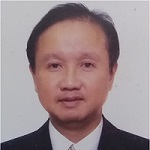 Mr. Gary Ling is responsible for the strategic planning and overall management of the company operations and business development.
Mr. Ling has over twenty years experience in IT, worked for leading vendors and in different industrial sectors. He has substantial experience in business development, sales and marketing. Mr. Ling is also proficient in the accounting, trading, wine and insurance industries.
Mr. Ling has over 10 years experience and is a pioneer in business intelligence. He also managed system design and development, project implementation and management for clients in Hong Kong and across the Asia Pacific region.
Mr. Ling holds a Bachelor of Science degree major in Computer Science from the Lancaster University in UK.
gling@ramus.com.hk